MARIA BUKOVENCZKI

Manager
My name is Maria Bukovenczki. I am the manager of Langham Pre-School and have been for the last year.

I have worked in childcare for over 30 years and have seen many changes.

At Langham we have a more relaxed approach to learning, we plan and extend activities through the children's interests. I adore the location of Langham and the countryside feel.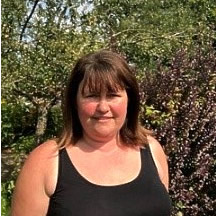 NICOLA LAWSON

Deputy Manager

Hi, I'm Nicola, I've been working at the Pre-School since April 2014 and am a Level 3 Practitioner.

I have enjoyed this term watching the children learn, and the new children settling in and becoming confident in their new surroundings.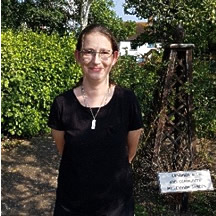 CLAIR VICARY

Deputy Manager

Hi, I'm Clair, I have been a member of staff with Langham Pre-School since June 2018.

I have really enjoyed getting to know the children at Pre-School and find it a wonderful place to work.
ELLESSE BOSWICK

Practitioner
Hi, I'm Ellesse - I have been at the Pre-School since September 2017. I am thrilled to be doing my Level 3 and have successfully passed thus far. The children are all keen to learn and it is always lovely to see them explore the new activities.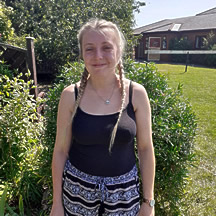 LILLY MILLS-MATHEOU

Practitioner
My name is Lilly, I have been at Langham since April 2019 so am relatively new. The children at Langham are amazing and I enjoy coming to work to see them explore and grow every day. The location of Langham is second to none and we are lucky to have such an enriched environment.

HAYLEY JAKEMAN
Business Manager

My name is Hayley and I have been the Business Manager at Langham Pre-School since July 2016. I am responsible for the Pre-School finances, marketing strategy and support the management team and trustees with decision making.

Meet Our Charity Trustees

JANA MOLES

More info soon...

FAYE MALLETT

I'm Faye and I have been a volunteer at the Pre-School for the past 2 years. I have 2 boys who both attended the Pre-School and are now at Langham Primary School. I enjoy this role and have chosen to remain an active volunteer.

MARIA BUKOVENCZKI

My name is Maria and I am registered as a trustee for Langham Pre-School alongside my day to day role of Pre-School Manager. I provide the link between our staff and voluntary trustees.

TBC

More info soon...